Click on the album art for links to the artists' music.
Dorian Electra – Flamboyant
Dorian is a game changer and a life changer. I love them on stage, on Youtube, and especially bumped on my stereo. Flamboyant has my favorite Dylan Brady beats, even with the 100 Gecs album coming out earlier this year. The other producers, Robokid, ABSRDST, Social Chair, Umru, Diveo, and Will Vaughn, all bring a delicious side dish to the potluck, as well.Check them out before they blow up and lose the independent charm.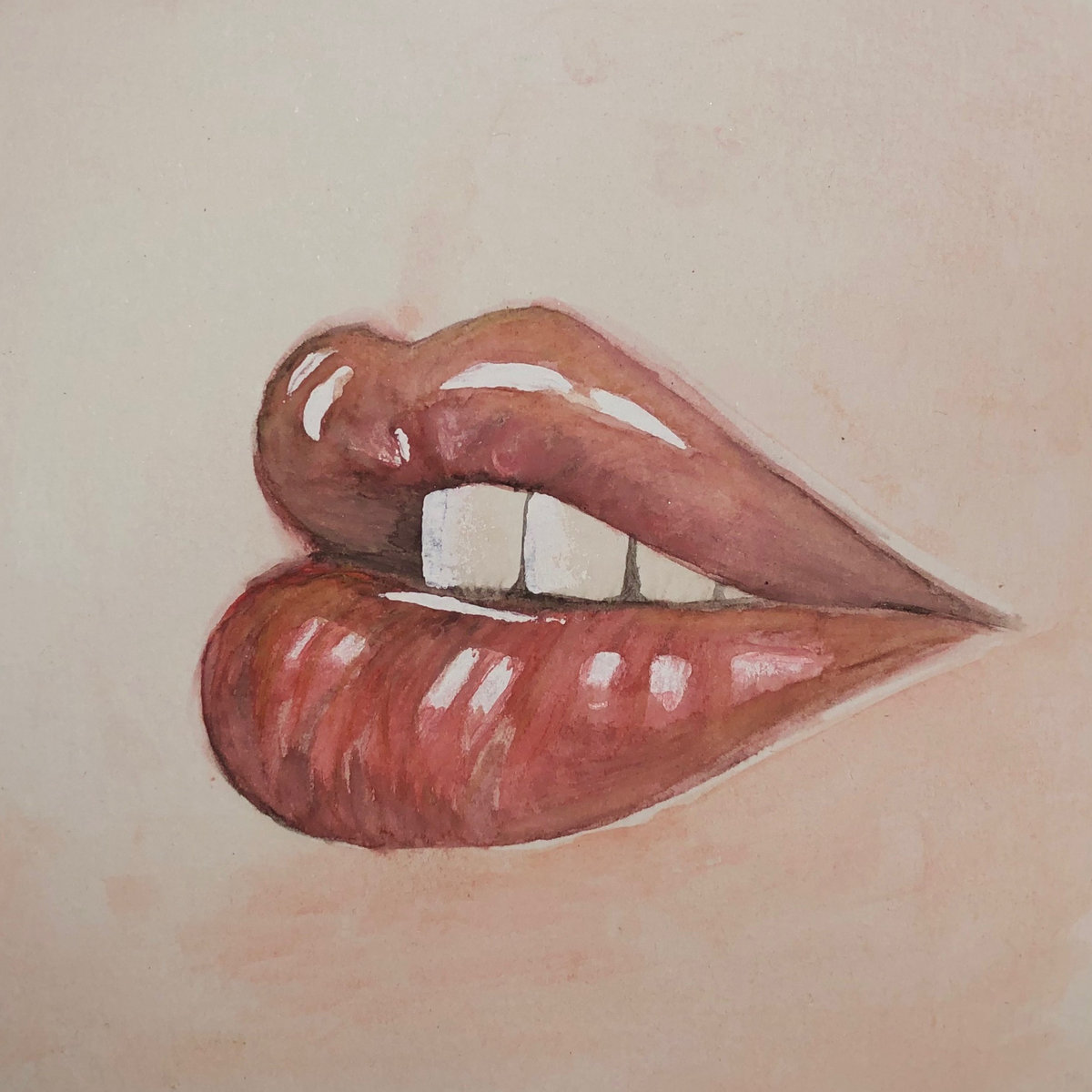 Flais – Opulence
I've been on the Flais party bus since the 60's, or 70's, or whenever. This is my favorite, so far. I don't know if he got some work done, or bought a new yacht, or whatever. This album is candy that you can't afford. It's available for free on Bandcamp. Listen to Opulence, before it becomes passe and you have to wait for it to be retro, before you can listen to it again.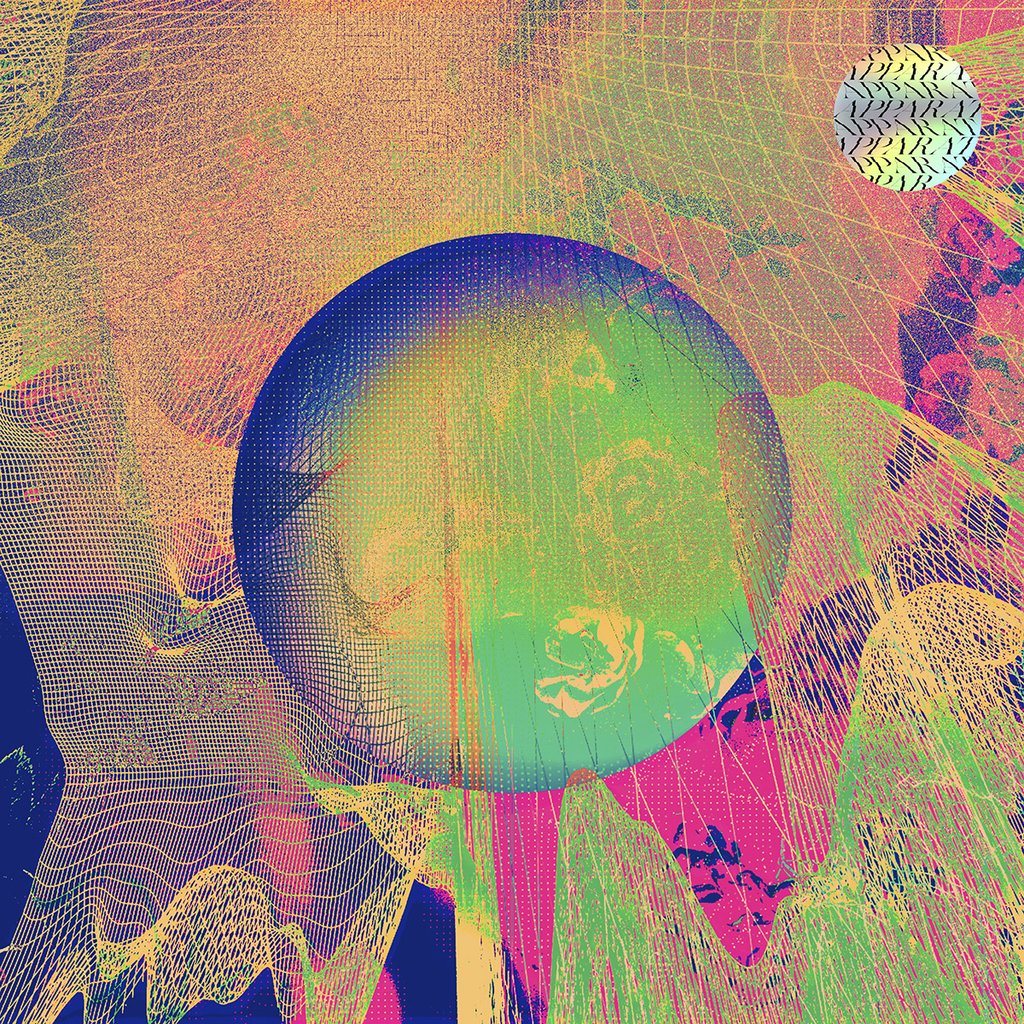 Apparat – LP5
Although there may never be a new Moderat album, at least Apparat is keeping busy. I found this album perfectly chill and moody. The vocal features all possess that gentle sadness that pulls on heart strings and inspires dramatic hand gestures from music bloggers. The chill-factor of LP5 outweighs any club-banger-factor, but bass is present, the drums go boopity bap, and there is no deficiency of modulating synth. This is great listen for the winding down, late, late hours/early morning times.
Varsi – Here Today, Gone Tomorrow
As a former golden rap god, I tend to be overly judgemental of what the new blood is bringing to the table. My boy Varsi is sticking with the trap trend for his debut release, but I really think he's taking it in a personal direction that transcends genre. So much of this album is Aiden playing around with technique and experimenting with voicing and delivery, even busting out some sing-raps for the ladies. The execution of his convict is this soft, mellow cadence that is poppy as all hell, without succumbing to blandness, or generic colloquialism. A great album to burn to.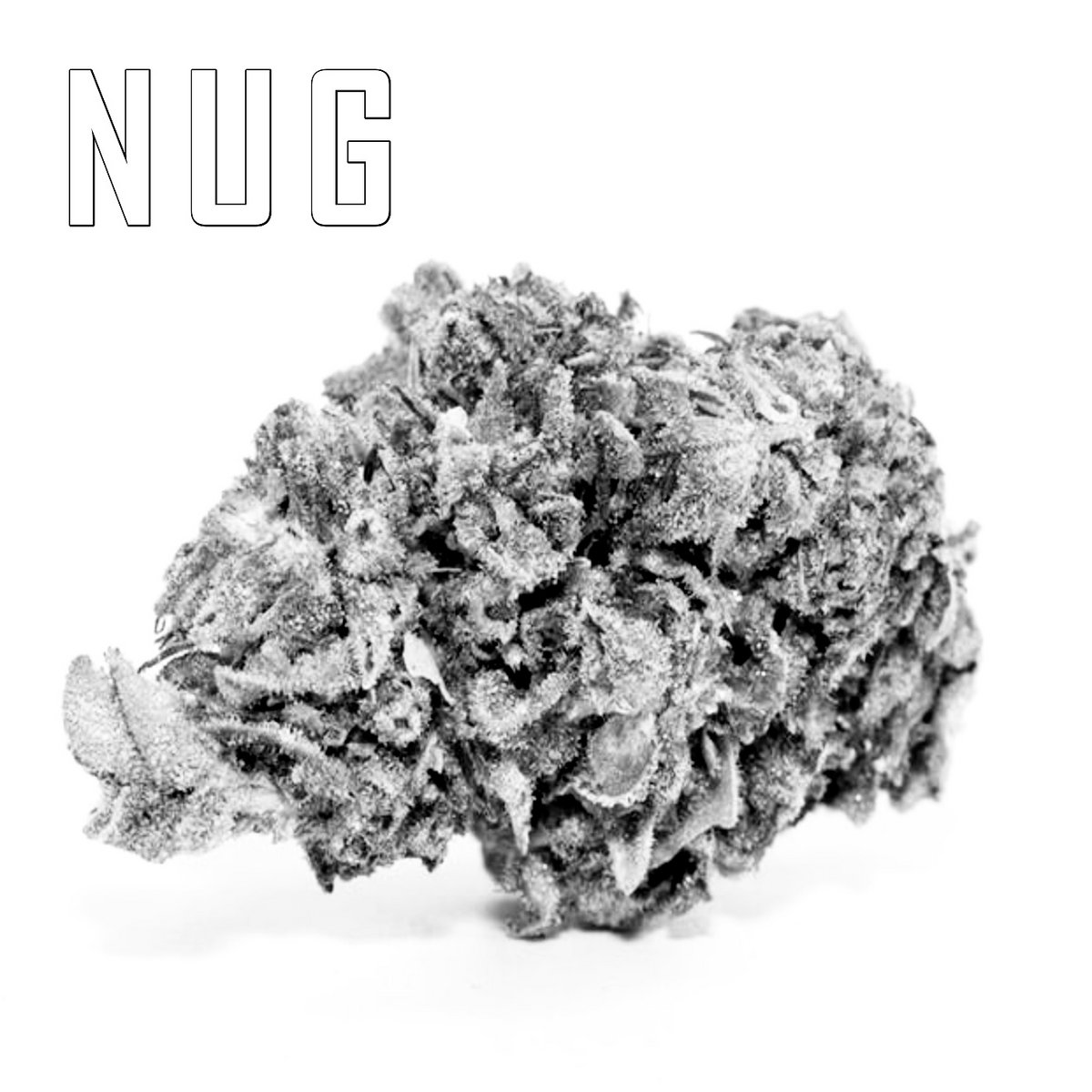 Polymorph – F*** Those Guys, Little Things, Nug, and OO
I only included four of the albums he released this year. The other ones are tight, too, but seriously, who does this guy think he is? I eat up his drum and bass like a healthy bowl of chocolate chip O's. A bunch of these songs have collaged videos that Bryar made for them, featuring clips from Cronenberg and Carpenter. On a separate note, dude is politically on the level, so his music is a guilt-free pleasure.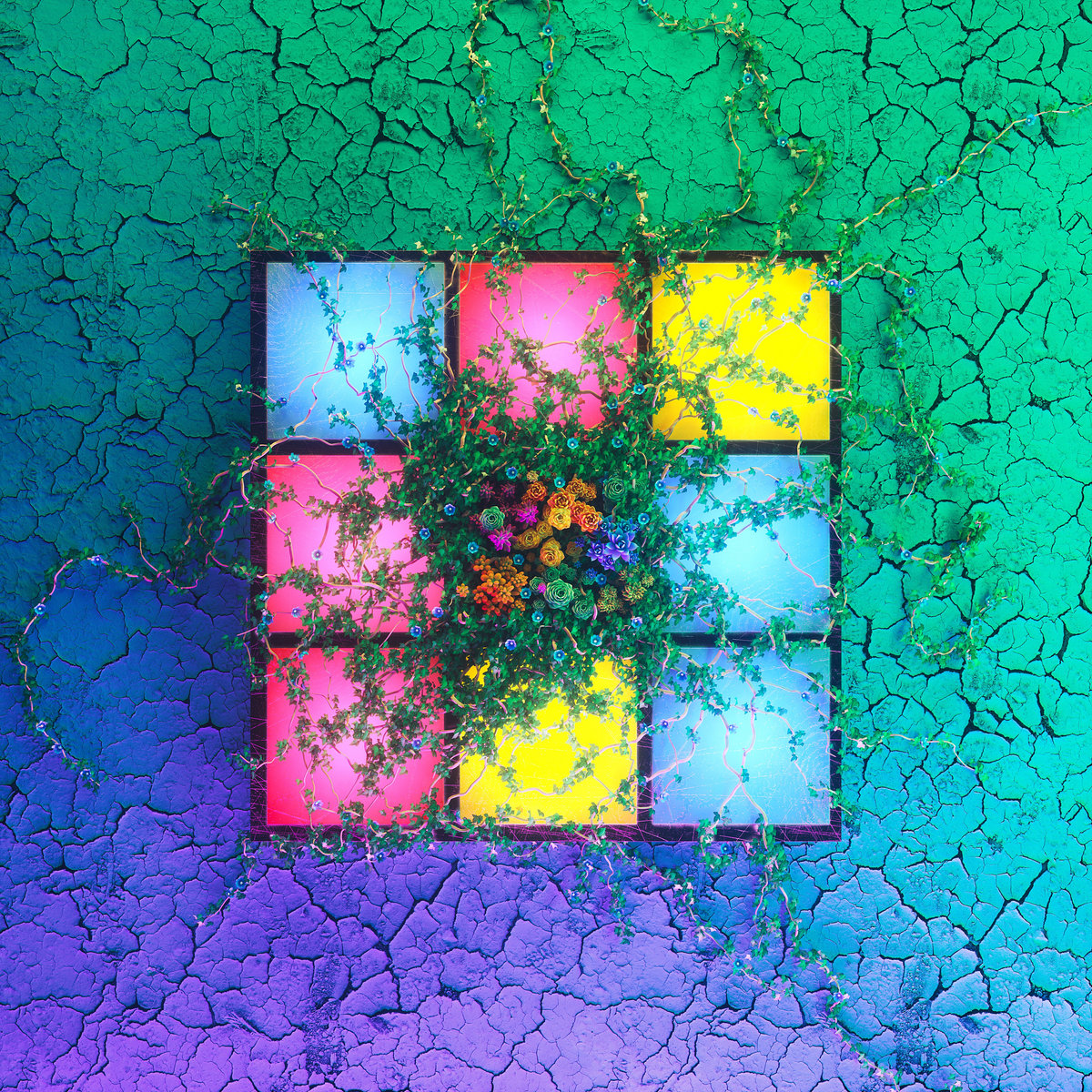 Anima! – Grow Your Garden
A California/South Africa collaboration that is pure alfalfa honey, Anima! has stolen my pancreas. They do not shy away from their Sylvan Esso aesthetic, rather they integrate all of their influences into a work of utter tenderness and beauty. There are moments where Arielle Vakni's voice is so haunting that I have to turn up my thermostat to combat the gooseflesh. Every song gets stuck in my head, but "Throne" has complete control over my everything.
Thom Yorke – Anima
I had to wait a long goddamn time for Thom Yorke to give me something as substantial as The Eraser (an album I like more than the last 3 Radiohead albums, FYI). So what does he do? He releases a short film to accompany it on Netflix. I try my best to avoid mainstream artists in my "best of" lists, but my dude delivers on all points, particularly his absention from cliche. If any famous person could remain underground during an airstrike, it's Thom Yorke.
Blanck Mass – Animated Violence Mild
This is what industrial has turned into. The heavy, overwhelming rhythms and gritty, distorted synths are following in the combat bootprints of its loopy, leather, older brother, but Blanck Mass is barefoot and glistening with glowstickiness. This album is a poison apple, not to be administered as a balm for anxiety.
Black Pumas – S/T
Any top albums of 2019 list that neglects Black Pumas is full of shit and I don't mind being the one who says it. When it comes to Soul music, I tend to lean as far back as I can go. Every so often there is an artist, Raphael Saadiq, D'Angelo, or Reggie Watts, to name a few, who can emulate that pure soul sound of the 60's and 70's. Eric Burton has that voice, like Charles Bradley, so saturated with emotion, it is timeless. I also am a sucker for a rags to riches story, and the fact that dude was a street busker who just happened to be heard by the right set of ears just screams fairytale, doesn't it?
IG88 – Holding In Your Arms
My beloved droid-assassin turned beatmaker-assassin released this beast on vinyl and I copped it and played the whole dang thing in its entirety on Knowhereland, the Radio Show. Michael Harris didn't make it onto this one, but there's a remix with Jenni Potts and all the Hypersparks tracks are bloody fire.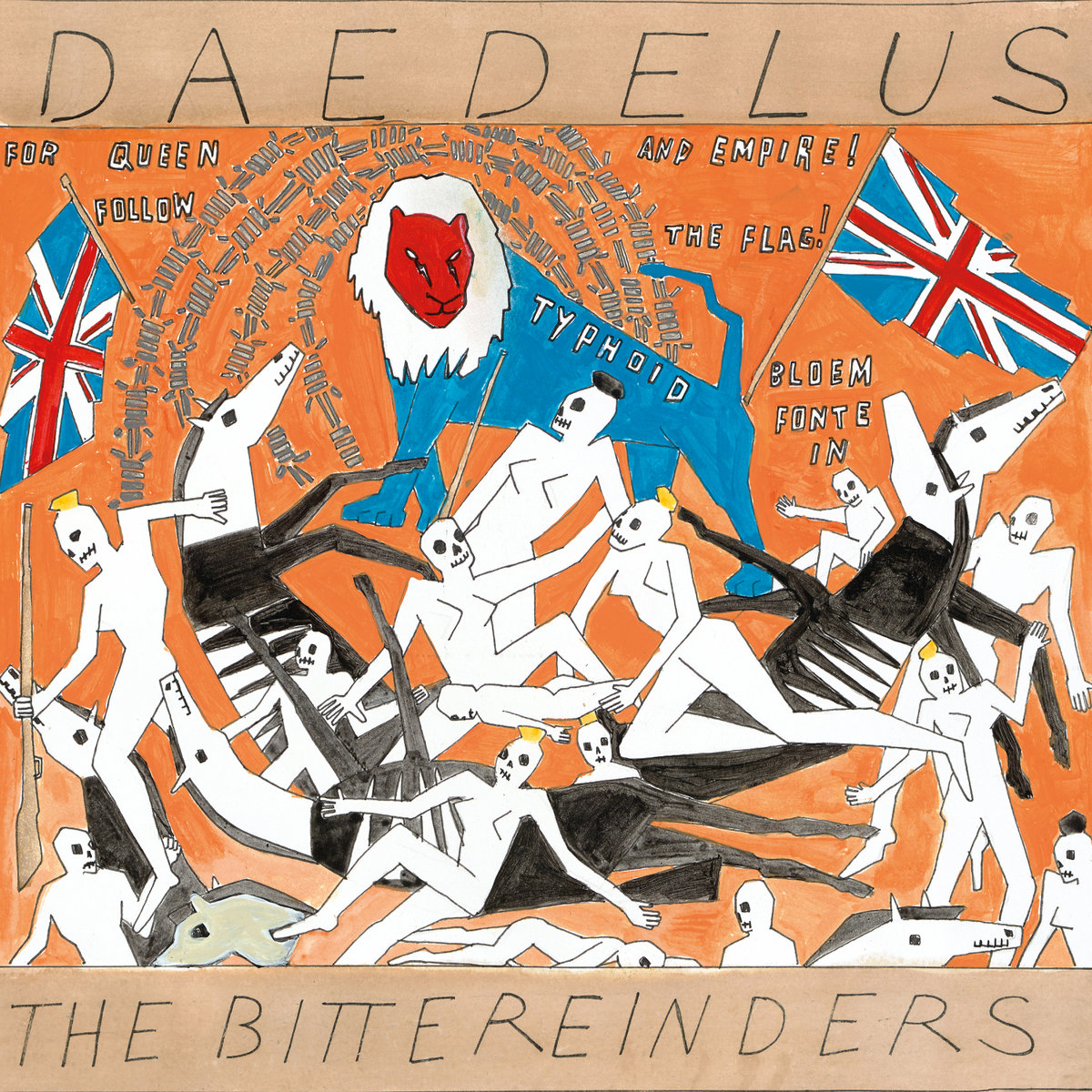 Daedelus – The Bittereinders
This is the third album Daedelus has released based off famous battles, his "End of Empire" Trilogy. This one took place over a century ago in South Africa between British colonialists and the Dutch descended Boers who had arrived a century, or so, earlier (not to mention the native Africans who had been there for millennia). Most of the tracks on this album are a blend of traditional instruments, such as horns, voice, or strings, or they are staticky buzzes and dissonant drones. This is not a collection of hiphop instrumentals. It is the score to a terrible event, operatic at moments, abstract and horrific at others, and epic as all Hades.
Sharp Veins – k7/flowerladengrave
What if I didn't even listen to this album? What if I have so much confidence in Sharp Veins as an innovator who doesn't give a fuck, or ask permission, that I just put his newest album on the list? I will say that I have been listening to this four track experiment of slowed down electronica that he put on Bandcamp, and it is making the room spin. I will say the live set he put up there also has made a few of my coworkers invert, so that their guts were on the outsides of their bodies. I don't have any proof, but k7/flowerladengrave is cooler than your moms, so don't test me!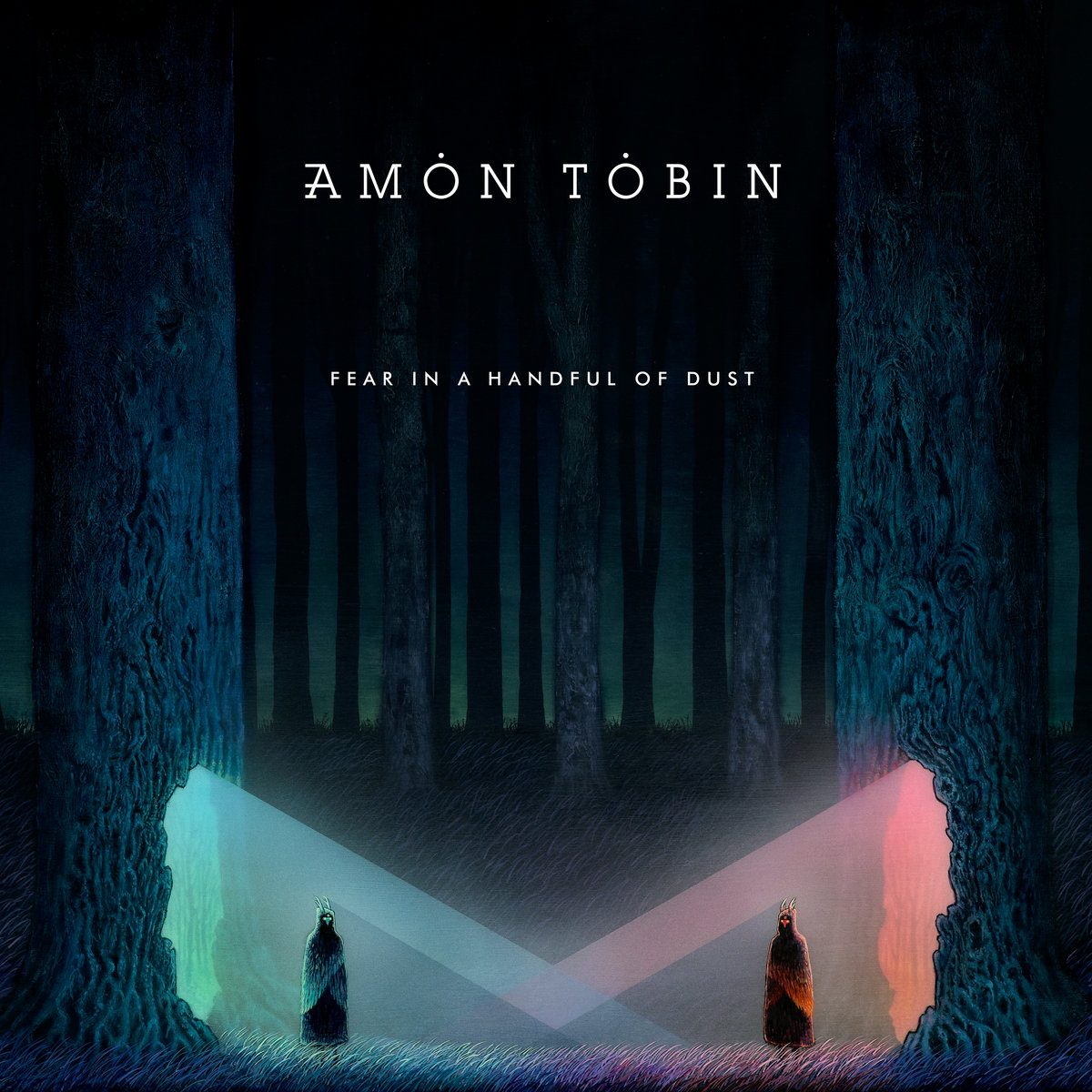 Amon Tobin – Fear In a Handful of Dust, and Long Stories
Amon Tobin is a musician whose career has spanned not only such a long period of time, but a vast exploration of styles, as well. Both of these albums feel like completely separate concepts, though they share the traits of drawn out, atmospheric soundscapes and crunchy bass. Long Stories is sparser and less drum-centric, whereas Fear in a Handful of Dust has more of an EDM feel.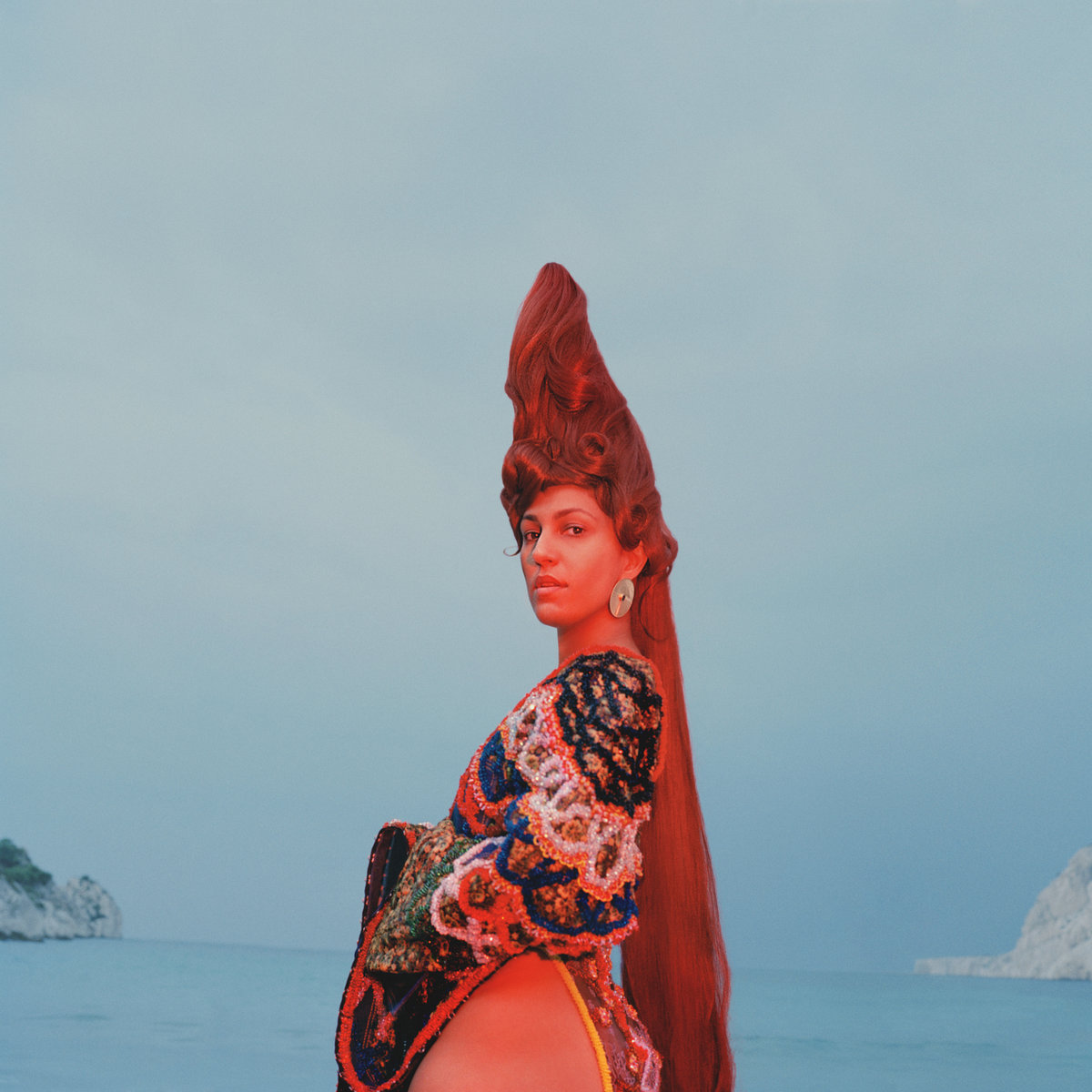 Lafawndah – Ancestor Boy
Ideally, music bloggers should find out about new artists in other ways than on rival music blog sites. In my defense, I didn't know this was in the cards until a month ago. I give credit where credit is due. A lot of the new artists that I peep were discovered on the site: https://www.albumoftheyear.org/. Lafawndah is definitely my favorite of the year. She ticks most of my boxes: beautiful voice, poetic lyrics, chill beats with bass, just the right amount of weird. Ancestor Boy has been in heavy rotation in my living room, in other words, Lafawndah = Dance Party!!! (Note: dance party, on the slower side).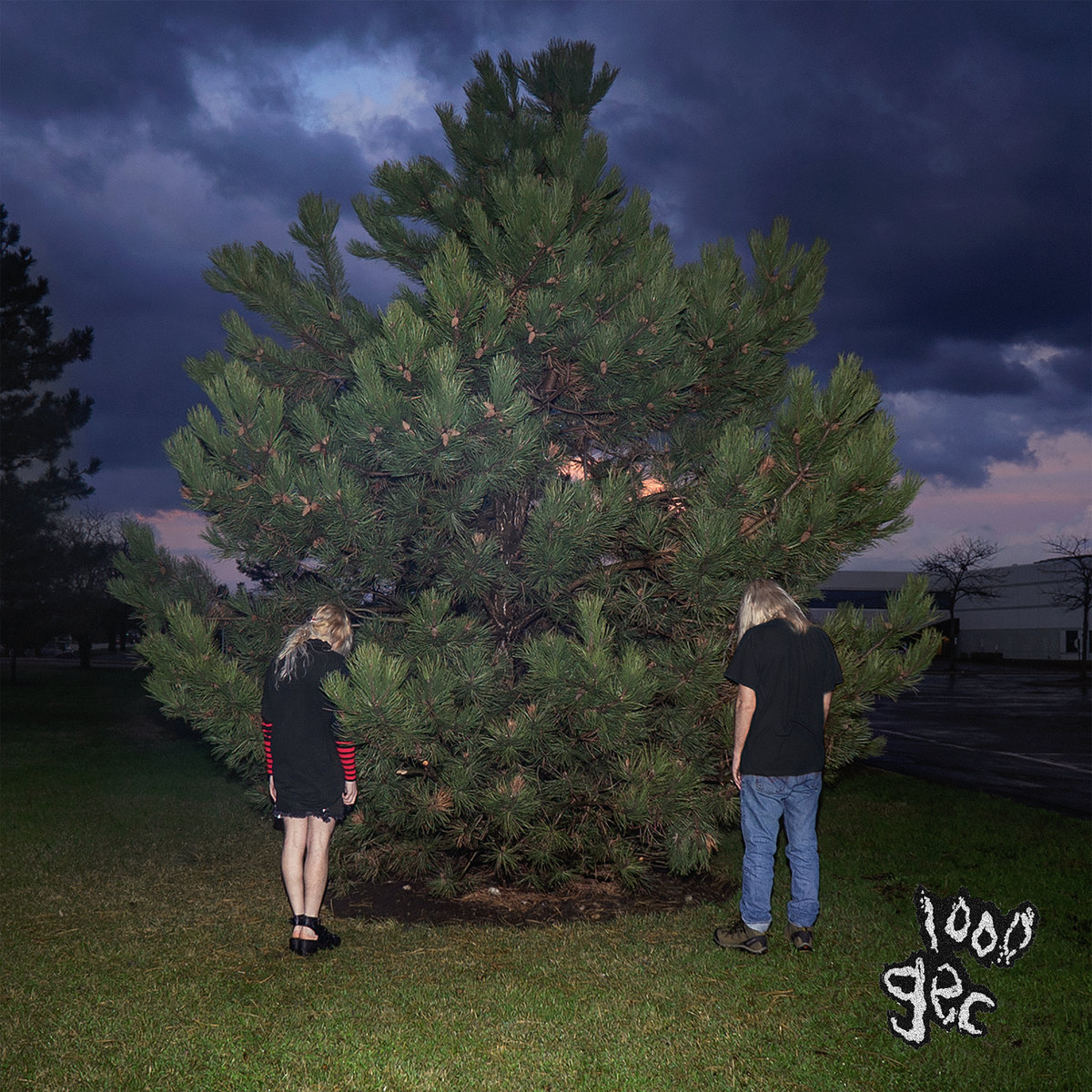 100 Gecs – 1000 Gecs
Dylan Brady has become this heavily sought after producer, known for his immaculate marriage of overdriven trap beats to auto-tune pop punk. I mostly freak out over the beats he sends Dorian Electra, yet this Laura Les project, 100 Gecs is his weirdest shit, by far and Laura kills it! I've heard their shows get lit like dynamite fuses and I want very badly to go to there.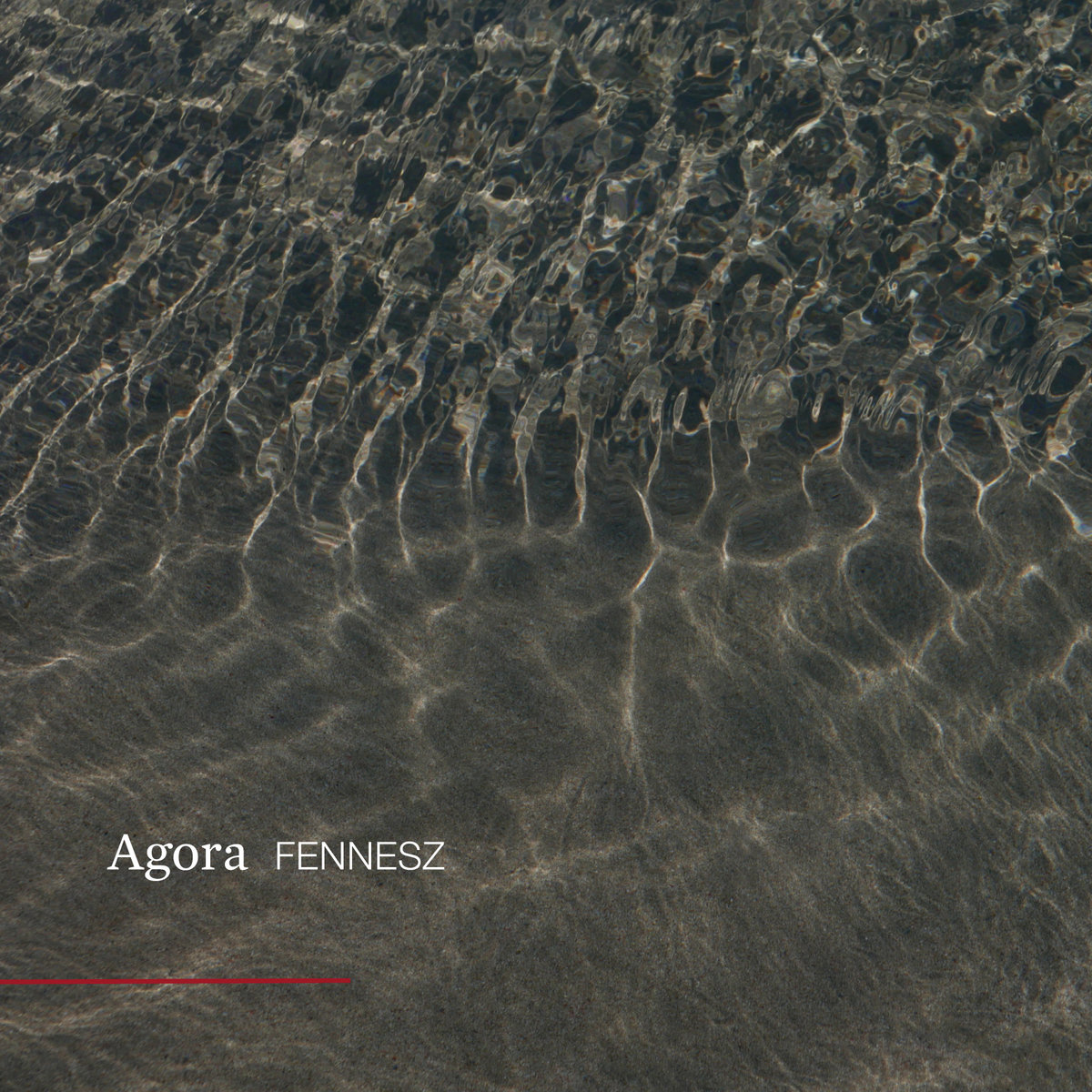 Fennesz – Agora
I am doing my best to wrap my head around ambient-drone music, and I keep coming back to Christian Fennesz. So many of my nights, this past year, has been spent with my nose in a book and my ears floating on a sea of Agora. I've made it part of my radio show format to play at least one drone song, which, considering the shortest track on this disc is 10:29, is a substantial chunk of my 2 hour allotment.
Prinz Thomas – Ambitions
While definitely atmospheric at its core (the album begins with birds chirping for Pete's sake!) there is a glitzy disco thread that glints off the mirror ball and makes me try dance moves that are beyond my abilities. It's probably that thumping bass guitar that he is plucking at merrily away, and believe you me, this fella sure can thump.
Rezz – Beyond The Senses
Rezz always melts my brain, and then, just when I think she can't melt it anymore, she dumps a can of gasoline on my head and tosses a zippo in my face, which is good, because I love the abuse. My eardrums have been naughty and they deserve a spanking. Each track is fresh to death, with signature Rezz death ray bass blasts periodically zapping the goblins off of their juggernaut steeds. She also has a bunch of featured artists that I've never heard of, but whatever, I'm old.
Idiot Pilot – Blue Blood
Pros: A. Micheal Harris played me some demos in the Boundary kitchen and I felt as special as a Disney princess, no joke; B. recorded in Daniel's home studio (I'm like 73% sure), but sounds as polished as Wolves; C. Harras the Mike has angel vox chords for days and then some; D. Glowbug es tres producteur extraordinaire. Cons: A. Daniel Anderson does not scream on this album at all (Come on, bro! Do you even metal scat?); B. the electronic elements seem to have receded to the corners. Seriously though, I am ecstatic to see these boys back at it again, bringing a new dystopia to distract us from the one we're already living in.
Floating Points – Crush
It's not minimalist jazz, or avant-garde House, but it still sounds like Floating Points. To be fair, this is my favorite thing I've heard from him yet. There is a dynamic range of style and a high energy that gets your head nodding enough of the time.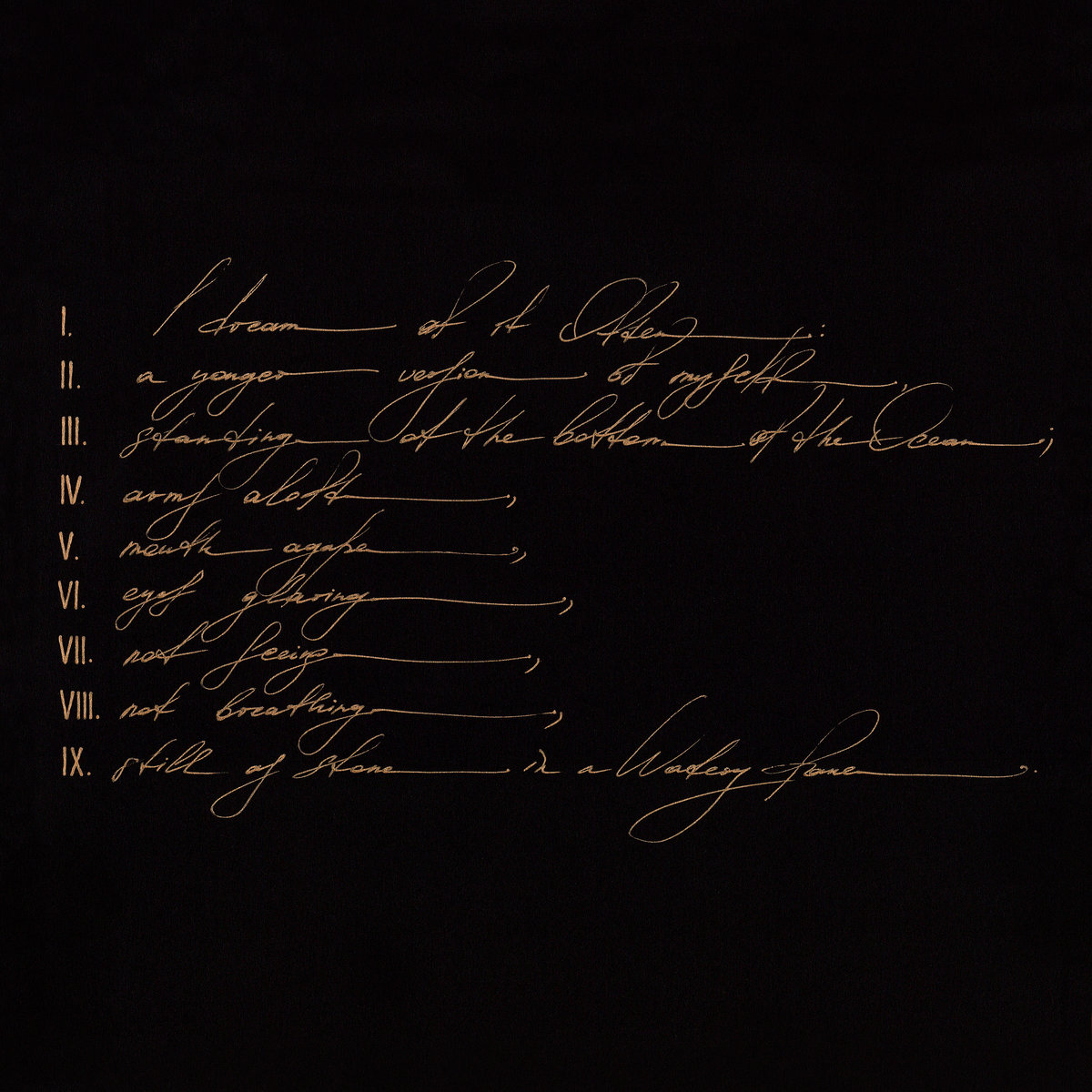 Telefon Tel Aviv – Dreams Are Not Enough
They just get more and more goth with every album. Although the absence of Charlie Cooper is palpable, Joshua Eustis maintains the glitchy, narcotic moodscapes of their previous works. It resonates with the same bass rumbling ambience, but some of the spring has left the step. Tracks seem to hold notes longer. Phrases dissolve out the window and the night air smells spicy, phantasmagoric.
Caterina Barbieri – Ecstatic Computation
It was in a blurry, taffied state of mind that I became acquainted with Miss Barbieri. She keeps me company while I'm studying at 3 AM. There is a stretchy movement in her music that pulls one along, up and over the twilights, tucking you in at the sun's first rays. Sometimes, I play this album when it's slow in the kitchen and I find it makes the monotonous work much more tolerable.
Shlohmo – The End
Long time listener, first time caller. I remember Bad Vibes showing up all over Youtube for a decade before I grew wise to Shlomo's signature brand of molasses dub EDM. The End speaks my language. We are cut from the same cloth, on the same page, so to speak. The apocalypse should have strong trap influences, it should be tainted and dark, but not cheeseball. This shit is classy, think Satan in a tuxedo sipping on a martini at a jazz club…filled with techno.
Flying Lotus – Flamagra
As I look at the album cover, a collage of burning clocks and pipes, I am at a loss for how to even describe the p-funk fever dream that is Flamagra. There is spoken word from David Lynch, contributions from Thundercat, and bars from Denzel Curry, Tierra Whack, Shabazz Palaces and Anderson .Paak. George Clinton is on this bee-atch. More than anything else, the construction of this album reminds me more of Fly Lo's movie Kuso, than it does any of his other albums. Songs don't feel like songs, more like chapters, or vignettes, exposing spaceship layers in an evil alternate universe. `
The Turntable Einstein – Followed By The Fifth
Einstein is like me. He is a stubborn, old turntablist, drunk on his own inflated sense of b-boy, street credibility (I have seen him compete with vinyl at the Seattle DMCs, when everyone else was rocking Serato) and an unquenchable perseverance. Dan is constantly pushing himself to improve his skills despite the absence of our former musical empire. If you're me and you've been following the homey's career from Sunday Cypher DJ to Bellingham's #1 math teacher, some of the samples may be familiar. This is the mathematician at work, substituting the variables into different formulas until the equation is solved. I am pretty jazzed that I got to see the decade of rough drafts and eraser marks that led up to this release.
Blockhead – Free Sweatpants
I just like Blockhead. Do I really need to explain it further? He dropped this early in the year, so it's had time to marinate with me. Whenever I was in the mood for some solid boom bap, I tossed this on the ol' phonograph and had myself a grand time.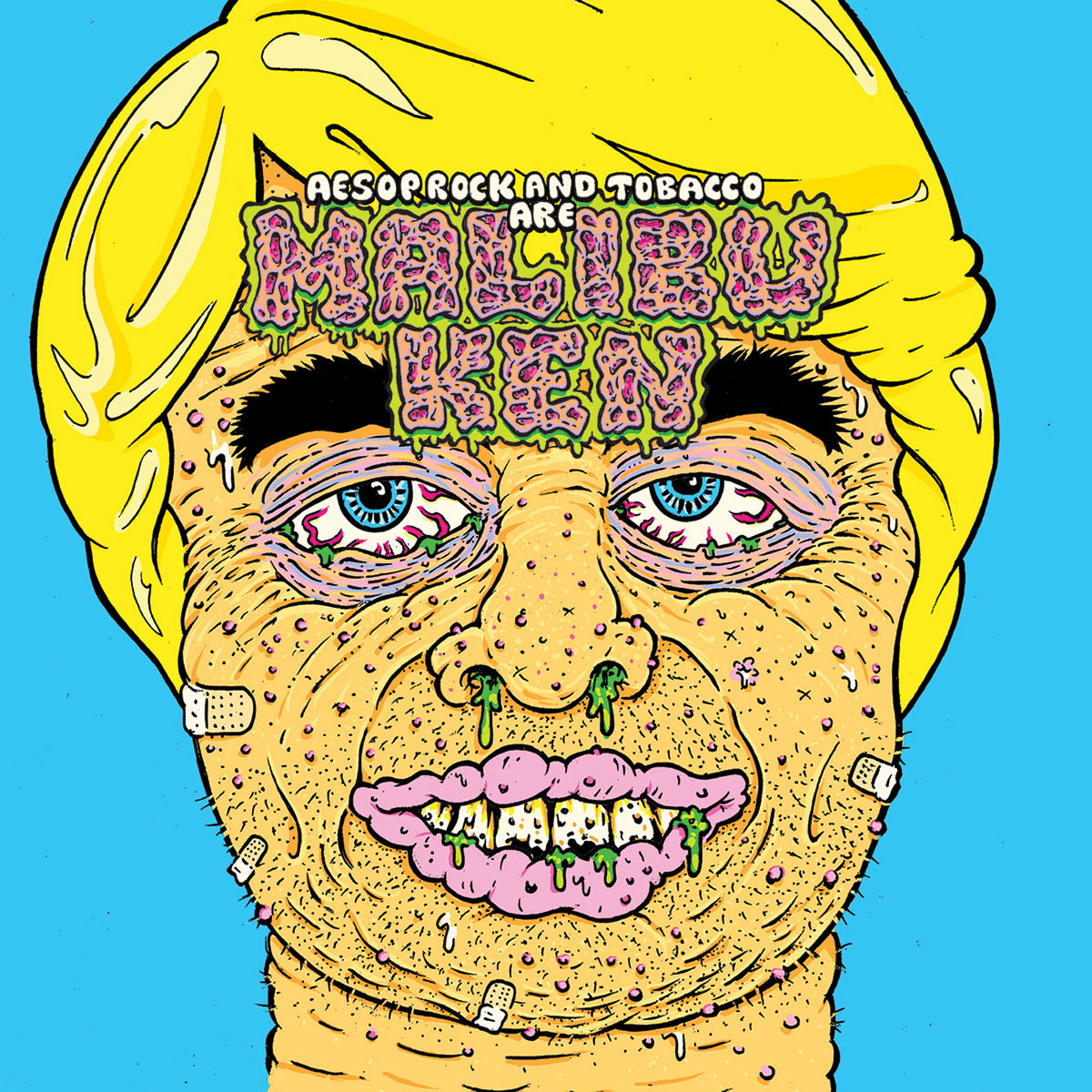 Malibu Ken – S/T
This project has some of my favorite production from Tobacco and is probably my favorite Aesop Rock LP next to Float. It just sounds like a collaboration that wanted to happen for, like, infinity years. I bet millennials can't even tell how old these hip hop farts are.
Doja Cat – Hot Pink
If sex sells, Doja Cat is capitalizing on it as hard as anyone else in the game, harder even than Brooke Candy, or Post Malone. Honestly, though, she could be a ghoul in a canvas potato sack for all I care. Her music is fun and sassy and empowering. Sex positivity is a good thing and she is dedicated to the topic. She almost gives off a modern Peaches, or Lords of Acid vibe, but less industrial. And maybe I do appreciate that the package matches the message, after all.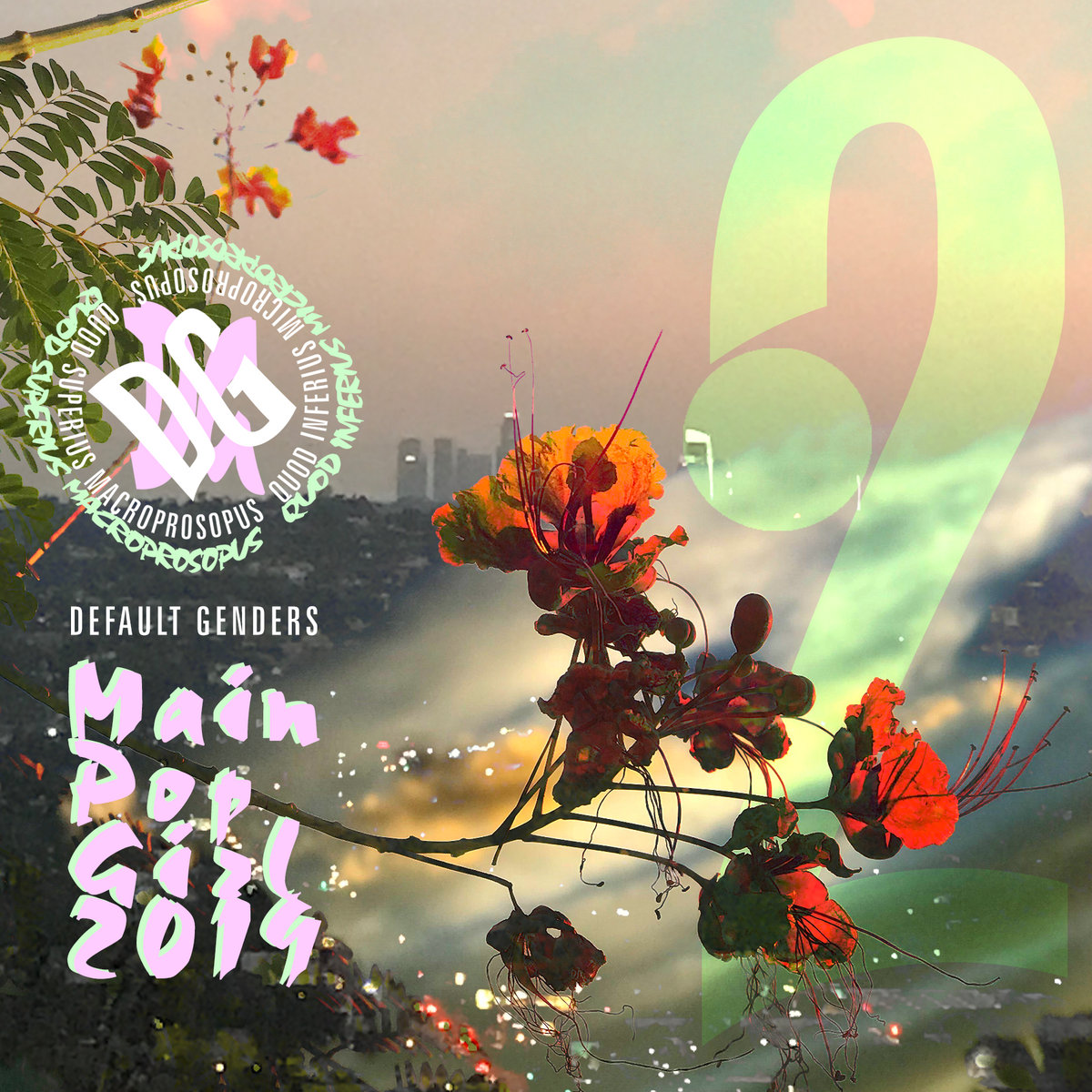 Default Genders – Main Pop Girl 2019
I am a big fan of Magical Pessimism 2014, it's angstiness, it's damaged and distorted beats, but I also like the mood shift in Main Pop Girl 2019. The tracks are still bittersweet, even sad cowboy-esque at times, but the general tone of this disc is bouncy and confident. Default Genders stands out in the queer-core movement in their almost folk-like ability to weave stories into dance music. Infinity out of infinity stars.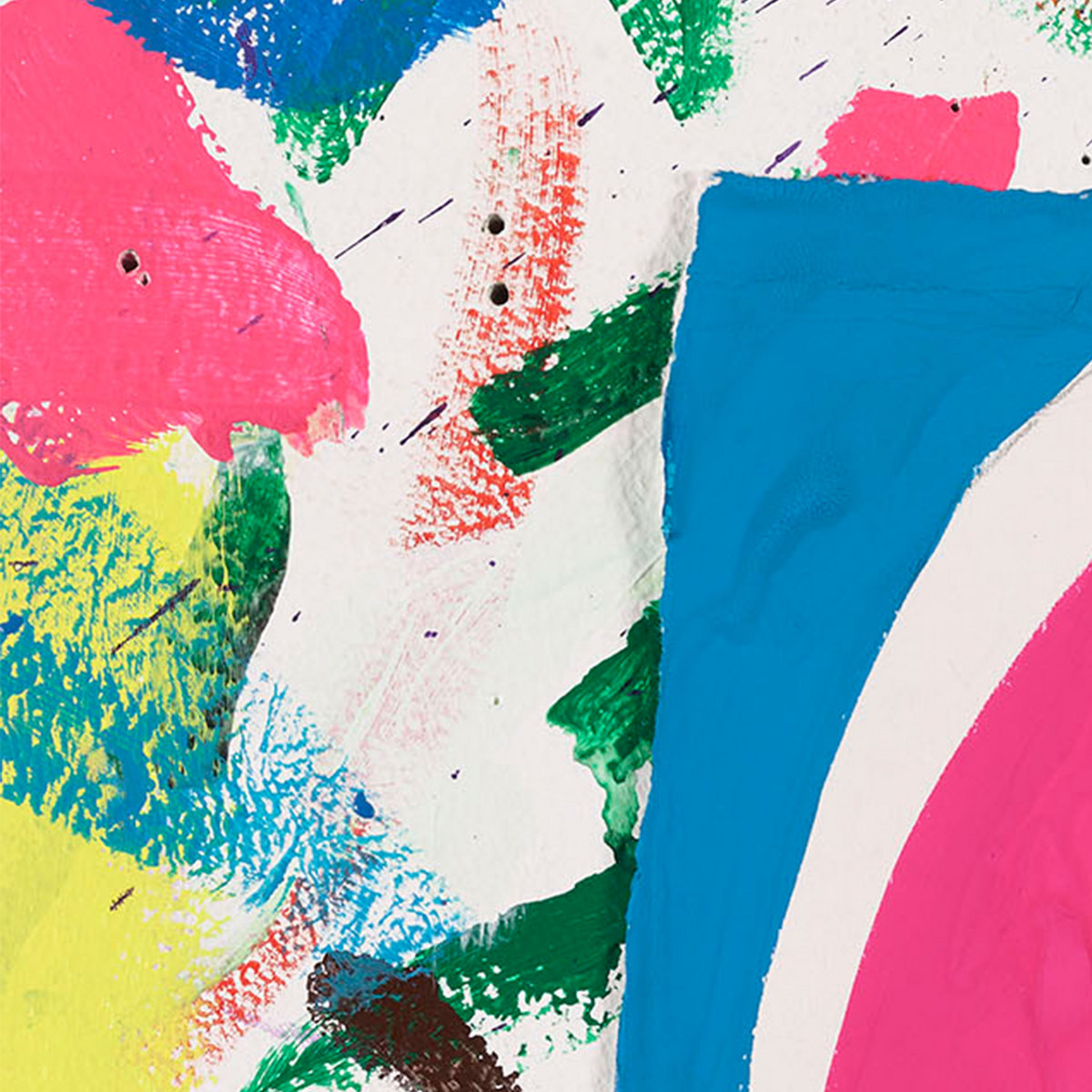 Prefuse 73 – Fudge Beats
I hadn't copped a new Prefuse album for a hot minute, so this was a treat. What I find with godfathers of glitch, like Prefuse 73 and Boards of Canada, is that their music sounds really stripped down and minimalist compared to all the strange EDM sub-genres that have peppered the last few decades of rave music. But that innovation to detail and tonal exploration has proven effective since the beginning. There's this classic approach that sounds like prog rock on a car stereo in the 70's, except it's IDM through a club PA system. It speaks to me, persuasively, but I might just be a sucker for electronic nostalgia.
Flume – Hi, This is Flume (mixtape)
If I don't get a new Flume LP, I'll settle for a new Flume mixtape with hella Sophie cuts. It is legitimately a really good mixtape, if mixtapes are your thing.
Banks – III
III has the potential to rank with Goddess. I feel the tears trying to escape their ducts and my lip is all a-quiver. There are moments where it sounds like a kick drum is being torn in half like a phone book and it is precisely this juxtaposition of sweet and salty that makes Banks such an appealing snack. It's no secret that her voice shatters stone hearts even without the layers of fx, but it is this application of vocal filters that holds her music up to the sunlight breaking through the clouds, like a baby lion cub and pronounces, "It's a banger!" If you're looking for a place to start, I recommend "Gimme" as a worthy introduction.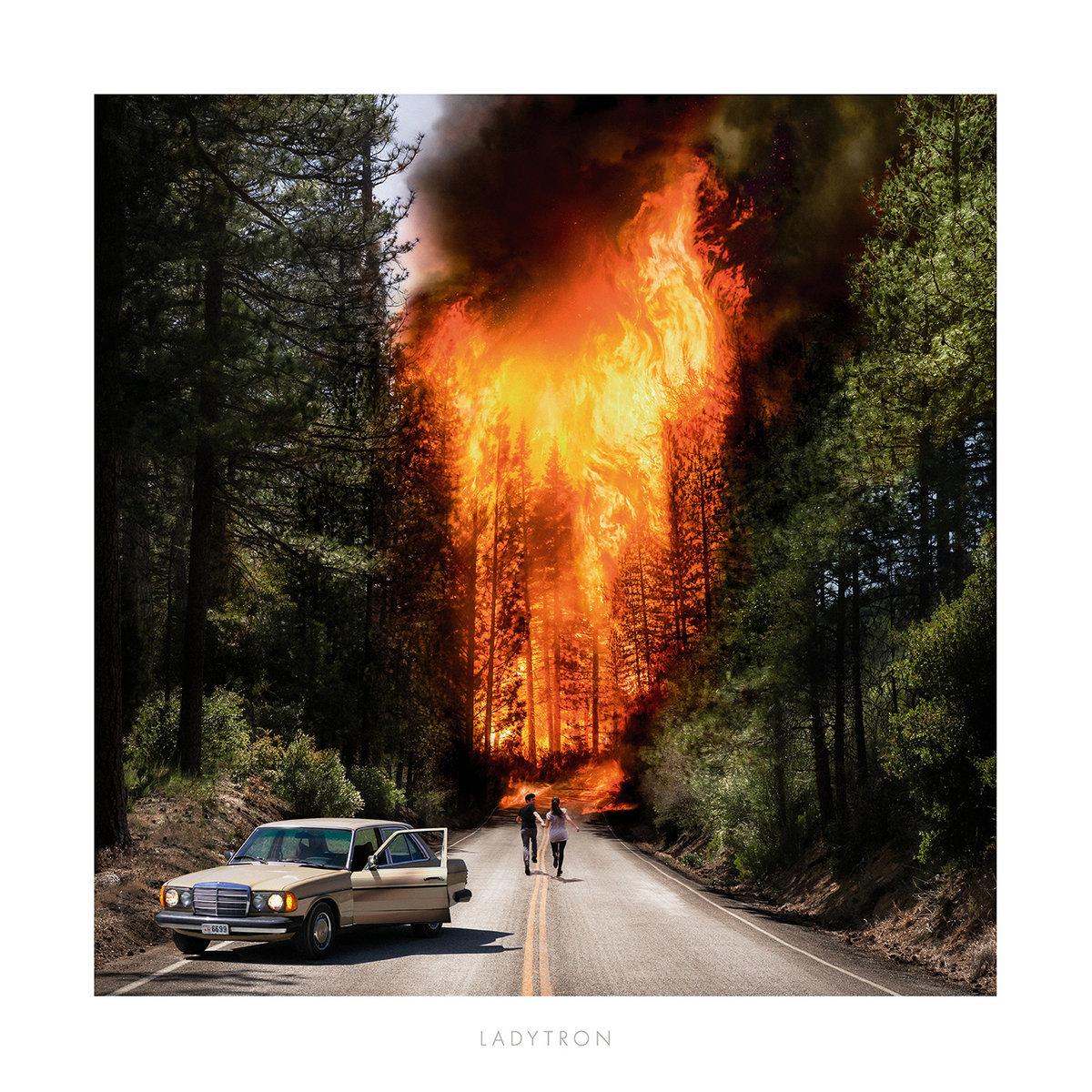 Ladytron – S/T
Where does Synth-pop end and dream-pop begin? Or, more importantly, what's up with releasing eponymous albums after being a band for 20 years? Questions without answers. Questions without answers. What really tickles me is that Ladytron pioneered a sound that has been mimicked and attempted and ultimately evolved into the archetype for Synth-pop. To stay true to that original sound, decade(s) later is a Herculean feat and they do it with two hands tied behind their back. (Note: As a four-piece band, there would still be six arms left to play instruments).
Labrinth, Sia and Diplo – LSD
I was unfamiliar with Labrinth before this album, and now I know better. After the success of "Elastic Heart", the Sia/Diplo combo is kind of a no-brainer. Still, there was the possibility of failure and I am relieved that they achieved maximum victory! There is even a tight Lil Wayne verse on the "Genius" remix. Hurray!
The Chemical Brothers – No Geography
Take notice: there are many techno veterans on this list and you can't get more OG than the Brothers. These bespoke gents were rocking blocks with their beats back when I was dropping out of high school. How cool is it that I get some new Chemical Brothers to play for my kids? Lucky baby duckies!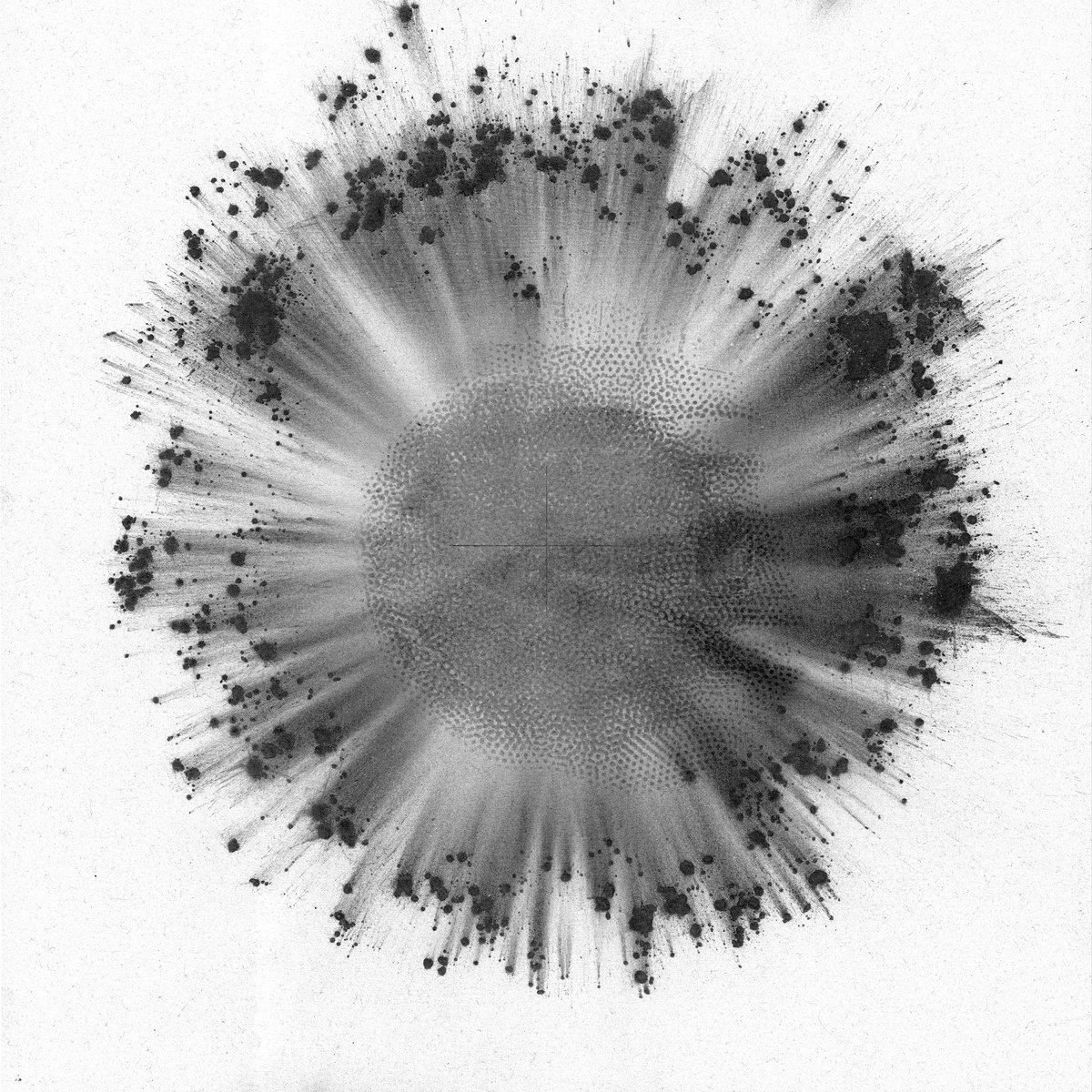 Trentemoeller – Obverse
I just started listening to Trentemoeller like two seconds ago and we have become fast friends. His whole discography makes me lactate glitter. It's two parts leftfield bass, a pinch of gothic new wave, dash of noise. Bake for 30 minutes and serve.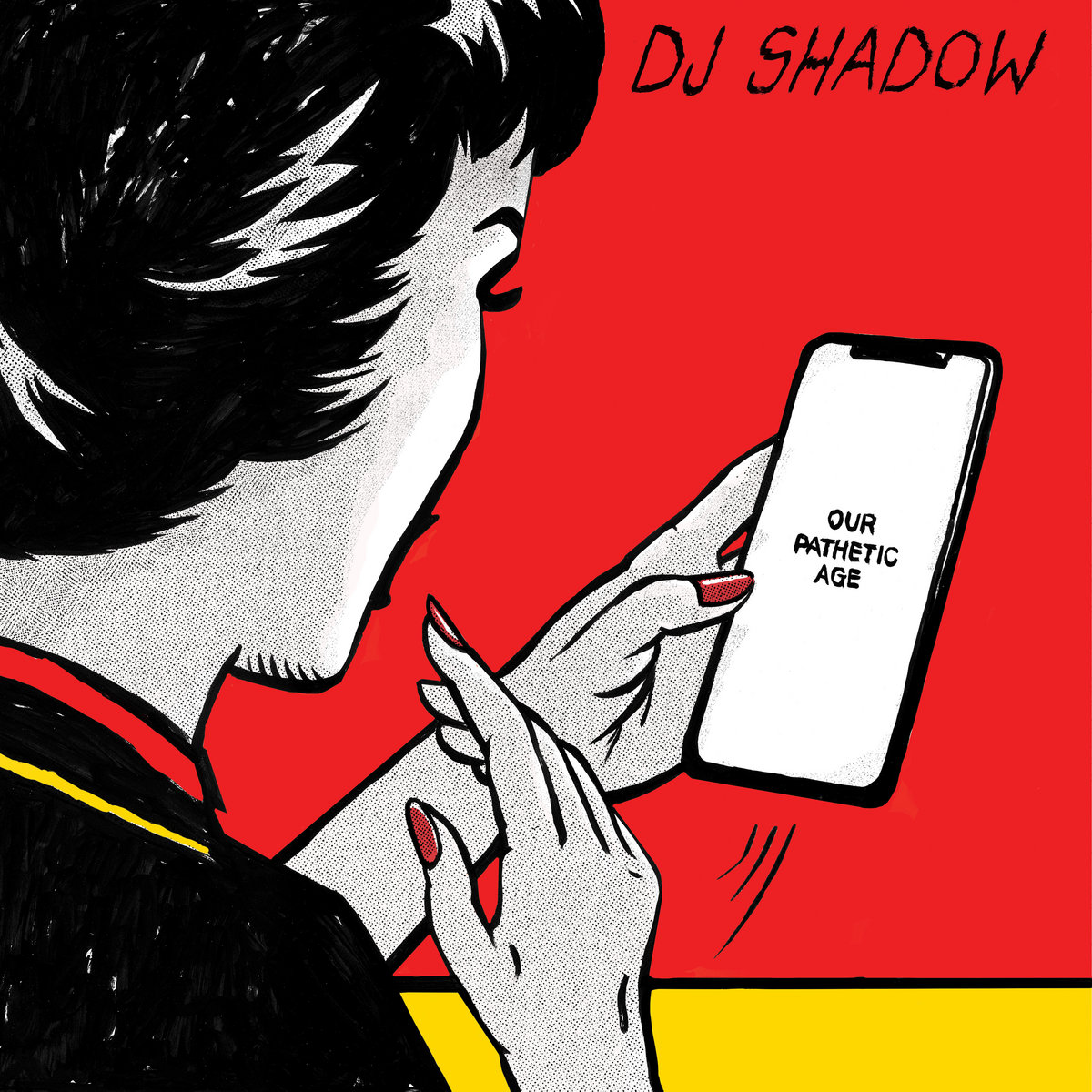 DJ Shadow – Our Pathetic Age
If you thought The Mountain Will Fall/Has Fallen was DJ Shadow's fluke attempt at a comeback, think again. Dude has always functioned on scales of the monstrous sublime. So, here he is again, slapping you upside the head with a double disc (instrumental disc/ rap-feature disc) and walking into the sunset without looking back at the explosion.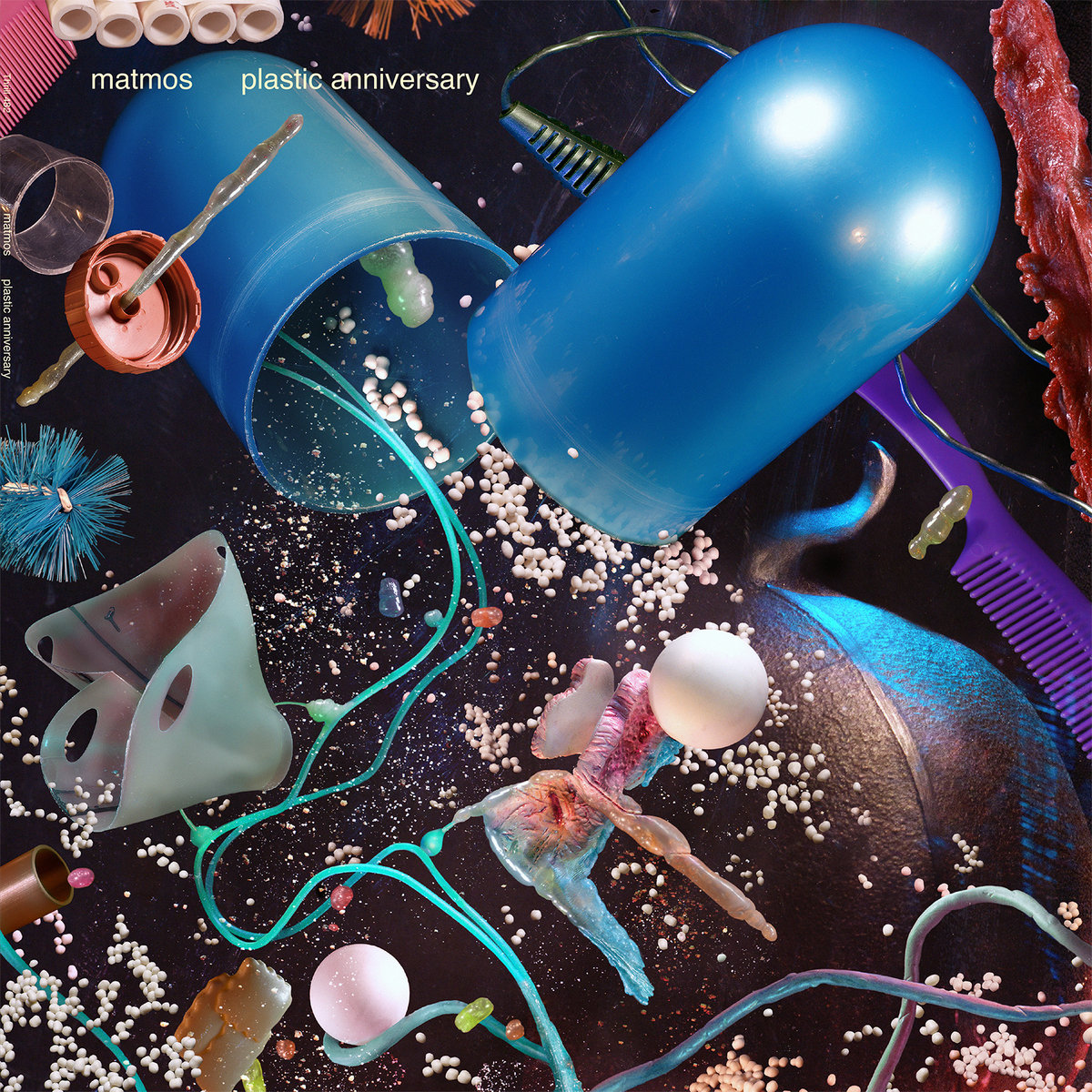 Matmos – Plastic Anniversary
I'm gonna go out on a limb and say that the theme for this particular Matmos album involves sampling plastic objects. For some artists, this kind of material limitation would be akin to a brick wall, but these fellas seem to thrive in a labyrinth. It's by whittling down timbres to a narrow spectrum within the infinite abstract, that Matmos taps into the inventive song structures that seem to evolve naturally out of their elements, as well as their restrictions. In other words, they take it apart, put it back together and press GO.
Plaid – Polymer
When Plaid emerged onto the electronic music scene, they had already established a clearly defined sound. They were glitchy and modular, adamantly rejecting stagnant EDM formula. Over the years, their sound has matured into a new substance. Polymer is textural and explorative without sacrificing dance-ability. It stands out in a field with a lightning rod.
Celestial Trax – Serpent Power
This album speaks to me in a slow, soothing voice, repeating itself as many times as is necessary until I'm calm and ready to eventually die, as is the fate of all that live. Loops and swells and shimmers can dizzy and caress and lull into a scrumptious trance.
Health – Vol. 4 :: Slaves of Fear
It's dark and pretty, like all the other Health albums, like all the LA goth boys. Obviously, their drugs are more decadent than Caligula, and their lovers wear barely enough skin to cover their bones. It's graveyard glamor in a traphouse, with heavy drums, heavy guitars, and heavy synths that will make your nose bleed.
Lighthouse – Winter Warmers
I'm so stoked that Tyson clued me in to this, his most recent endeavor. I think we were at work and he handed me a CD out of his backpack. Then, I went to his Bandcamp page and discovered three more albums correlating with the other three seasons. That sneaky deaky! Winter Warmers is slowed-down cocoa, speckled with marshmallows. His careful beat building maintains a scarf around the chill. It is a smooth landing after a turbulent year spent in flight.
Tim Hecker – Annoyo
I think this is a response to his previous album, Konoyo. In fact, the tracklists on both albums can be read as poems that have lines/songs that refer to the other album. Tim Hecker is one of my ambient buddies that provides my late night bookscapes. Thanks for the sweet, slow soundwaves, Tim.
Fever Ray – Live at Troxy
Karin Dreijer is one of my personal heroes. There is a tendency in the music industry to place obvert sexuality before musical innovation. I feel like Karin has always made it a point to appear androgynous both vocally, as well as visually. The evolution of Karin's performance art, from The Knife, leading up to what she is able to accomplish now with Fever Ray, is inspiring. She never deviates from her artistic vision and that is sexy as burning hell, in a darker, primal way.
FKA Twigs – Magdalene
This beautiful weirdo, FKA Twigs is, at once, operatic and artsy, and, at the same time, popping bottles with strippers on the runway. Her psychedelic trap succeeds because it acknowledges our inescapable ugliness and doesn't shy away from difficult sounds and concepts. These are earworms that metamorph into butterflies in your cerebellum, if you're not careful. Therefor, I urge a lack of caution when listening.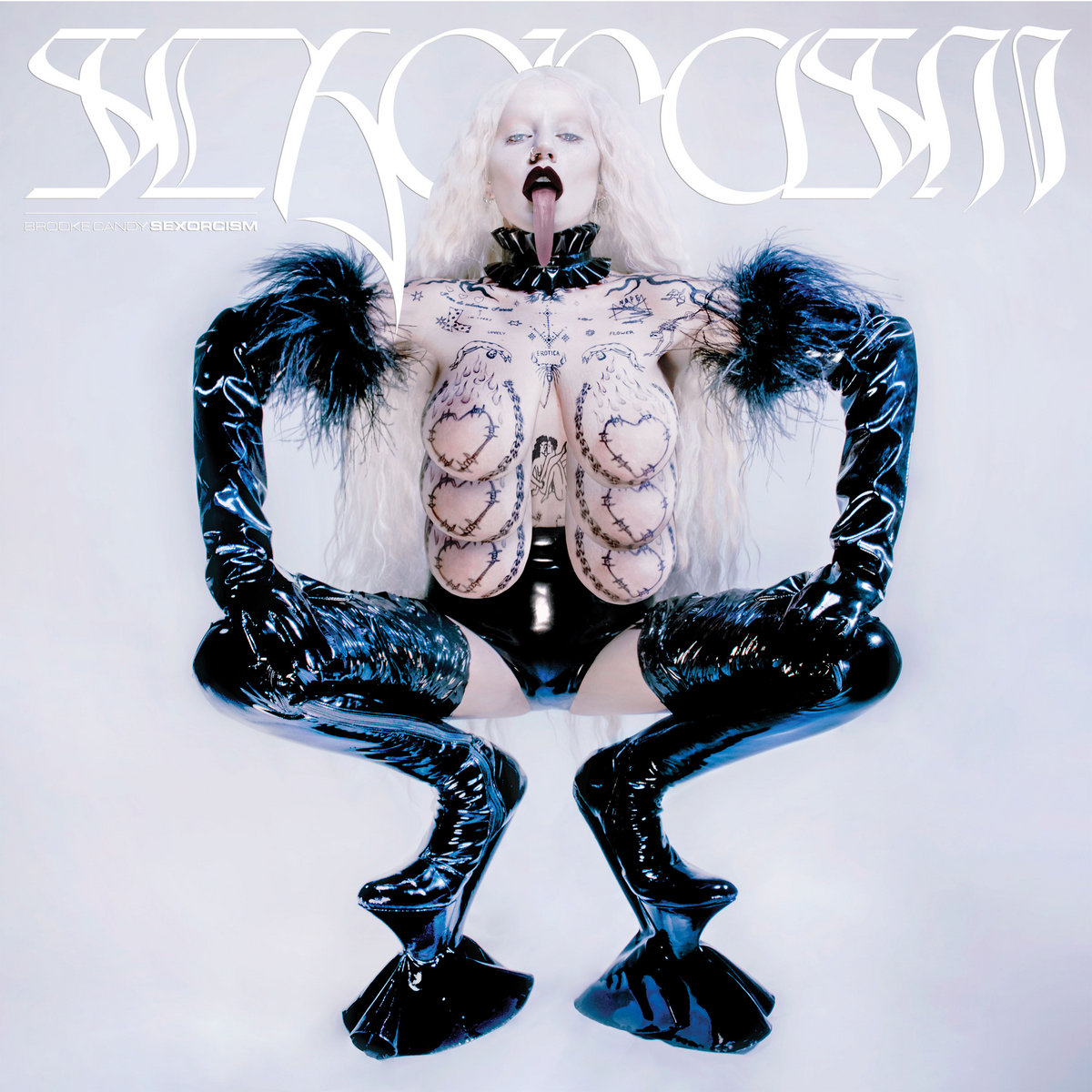 Brooke Candy – Sexorcism
She's more than just an Instagram model with prison tattoos. She's a raunchy-ass MC, spitting some graphic shit that will make your granny blush. Brooke would wear her sex positivity on her sleeve, except it would slide off the vinyl. Sexorcism features many prominent Queercore musicians, most notably Charli XCX. The adult content, parental advisory level of Sexorcism is a huge relief. As much as I loved seeing Sia write for her, Brooke Candy has a calling that requires, shall we say, a more direct approach.
Teebs – Anicca
Each composition has so much care and jois de vivre behind it. This album is easy to get lost inside of, especially the backwards samples and gentle harp/banjo melodies. Teebs deftly draws us a star chart of the aural cosmos. Anicca may be the most sparkling, ethereal piece of music released in 2019.
The Flaming Lips – King's Mouth
The Flaming Lips always make music that I like. That said, I didn't like this album as much as Oczy Mlody. The Mick Jones spoken word is super cool. I'm sure this will grow on me with time. Fungus album, lichen album.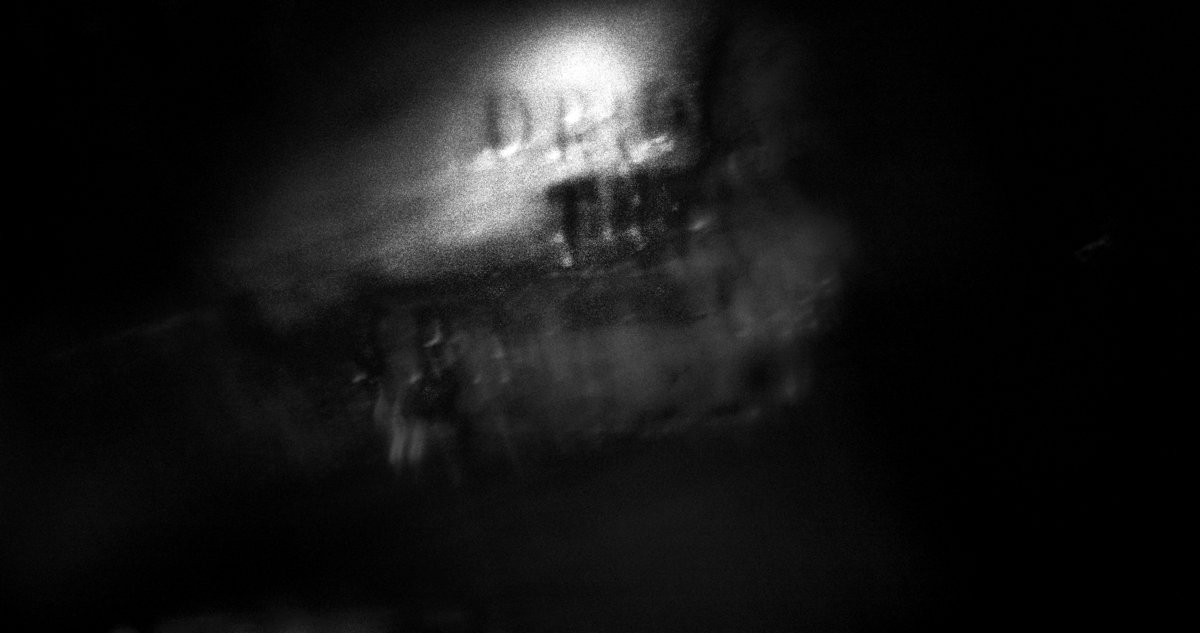 Lorn – Drown The Traitor Within
Just as I was tearing out the last of my hair, whining "Why-oh-why-oh-why did I make it a top 50 list?" I stumbled across this little beauty. Lorn came through in the crunch and I am forever grateful. 2019 was a fabulous year for bass music and Lorn's contribution rides the crest of that wobbly wave.
Aleksi Perala – Presence, and Resonance
Ease the fader up. Listen to the single tone as it hums, swells and decays. The key to listening to Aleksi Perala is one must be patient. Remember that this is not just music, it is science. What the tones do to themselves, what they do to each other, and what they do to the listener is an ongoing experiment with no foreseeable end. Their music works perfectly as a meditation aid, or background noise, or whatever your flavor is, cowboy.