I originally stumbled across this gem trying to find a way to download Helix Resonator, a dub artist from–I want to say–Waterville, Washington, who would sometimes play the Tonasket Barter Fair, back when I was a little drugged out hoodlum. Now that I am a fully-grown drugged-out hoodlum…er, respectable member of society, I still crave the choice dub-riddims of my youth. Unfortunately, I couldn't find more than a song or two of Helix Resonator, but I found a whole weird label/movement that, while I can't vouch for it having any actual ties to Jamaica or the Caribbean, satisfies the exact requirements of what I look for in dub music.
I'll level with all of you, just in case any of my old rapper friends are reading this and decide to call bullshit, for a long time I hated reggae. Dub fell into that category, too, so I wouldn't touch it. I'd listen to The Orb, or Meat Beat Manifesto–electronic music with heavy dub influences–but I wouldn't fuck with the originals. Not King Tubby, not Sly and Robbie, not Augustus Pablo, and definitely not The Scientist. What changed in me, who's to say (it was reefer), but the person I am today absolutely loves dub and I can tolerate some reggae as long as it's not the Bob Marley Legend album. Shit, I even named my cat King Tubby.
So what makes Dystopian Dub Discotheque so special? It delivers what the name suggests. Many of the recordings are gritty, live concoctions of improvised downstrokes, key stabs and delayed drum machine. There is a science fiction feeling of bong tokes in zero-g and aliens with natty tentacle hair. While their Nonja Tune compilations include artists from all over the world, really exploring the concept of dubnihilism, there is a core collective that produces the vast majority of releases on DDD. These all-stars were an ensemble that would show up at the Viennese bar, Dondrine and record improvisational music laden with dub techniques. From that monthly jam session, a record label was born. The philosophy behind dubnihilism is pretty fantastic, as well, but my words can't do it justice, so, here's a link to one of the members of Dystopian Dub Developments's manifesto: IN THEORY.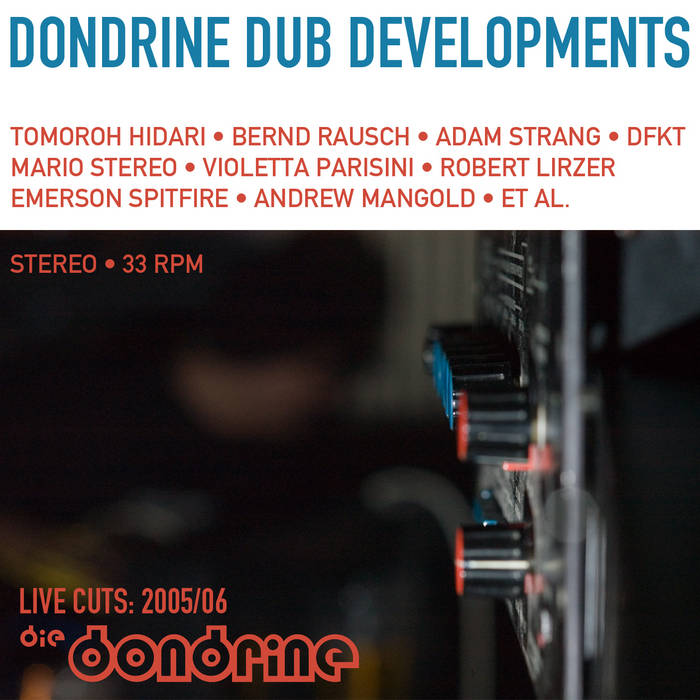 A caveat: There are two cringey songs, buried somewhere in the mix on the album Live Cuts. One is a bad re-imagining of The Doors's "Whiskey Bar," the other is kind of a mash up of Geezer Butler-esque fuzz guitar and Roy Orbison's "In Dreams". Everything else on these albums is gravy, though.